Ever since I read To All The Boys I've Loved Before, I've wanted to reread it. It's perhaps my new favorite contemporary. I can't wait for the sequel. PS. Want to know more about this feature? Check out my first post here.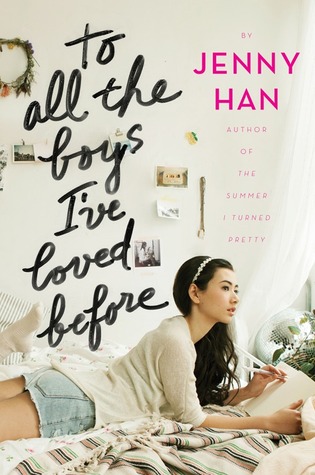 Favorite Quotes
"I wonder what it's like to have that much power over a boy. I don't think I'd want it' it's a lot of responsibility to hold a person's heart in your hands." – Page 37
"To belong to someone–I didn't know it, but now that I think about, it seems like that's all I've ever wanted. To really be somebody's, and to have them be mine." – Page 190
"The way he's looking at me right now, I know he would do anything I asked, and that's a strange and powerful feeling." – Page 316
Favorite Character
Peter Kavinsky – beautiful boy with a softer side.
Peter K is where it's at. I ship him with Lara Jean hardcore.
Favorite Scene
When Lara Jean runs down the hallway, jumps into Peter K's arms, and kisses him. This scene was so surprising and funny and I just love how he reacts.
Why I Love This Book In One Sentence
To All The Boys I've Loved Before is an honest, heartwarming story about first loves and the importance of family.