A trend I've been noticing lately with my ever vigilant eyeballs (read: this has probably always been going on and I've been completely oblivious) is that EVERYONE is buying multiple copies of the same book.
Growing up, this never would've occurred to me. Not only did I not have the money for it, but even if I did, I have a feeling I would not have been allowed to buy the same book multiple times. My family would've seen it as wasteful. No one I knew did this. I was definitely the most bookish of my friends, but they did still read, and they also would never have thought to buy the same book twice. We would've been so confused to see this happen.
Nowadays, everyone seems to be buying the paperback and the hardcover and keeping the ARC and even sometimes having multiples of each format! Entire shelves dedicated to just a single book or series. I mean, publishers don't make it easy on us with changing covers and special editions and hidden chocolate fountains and portals to Narnia on page twenty-three and so on. The book lust is strong in us all.
But even now that this is the norm, I still don't quite get it. I don't think this is a trend I'll ever be a part of (The exception being Harry Potter, because I own my original set, the paperback boxed set where the spines look like Hogwarts, and the Kindle books. Harry Potter is my exception. *cue Justin Long gazing lovingly into my eyes*). Maybe it's just the practical side of me coming out. I have limited funds and space, so I'd rather buy a different book than one I already own. Maybe it's also that I've gotten a lot less OCD about my books matching. I have the old Anna paperback, the new Lola paperback, and the Isla hardcover. My Throne of Glass is paperback while the rest of the series is hardcover. And strangely, I don't mind.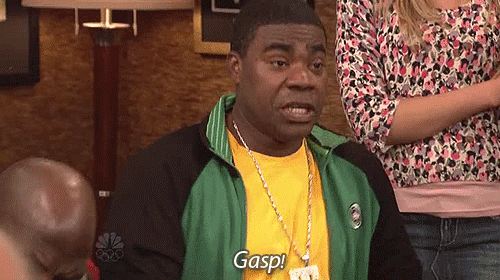 Let's chat! Do you guys buy multiple copies of the same book? Is it so your books will match or just because you love that book/series SO FREAKING MUCH? Shout out in the comments with your buying habits!