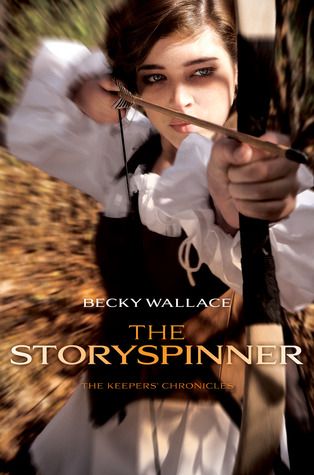 1. Favorite Book: The Storyspinner by Becky Wallace. This is a must-read for all fantasy readers. I've been thinking about it ever since I finished. I loved everything: the world-building, the characters, the ship. It doesn't come out until March 3rd, but expect my review to go up soon!
2. Favorite Genre: Fantasy. This will always be my favorite genre, no question. I try to read a variety of books, but I always come back to fantasy.
3. Favorite Author: Melina Marchetta. Currently, I want to obsessively read anything by Melina. I just finished the Lumatere Chronicles, but I haven't read any of her contemporary books. From what I've seen on Twitter, I have a feeling I'm going to love them.  
4. Favorite Bloggers: Tahereh and Tana. These two gorgeous and creative ladies just started a lifestyle blog and I'm loving it so far. Basically if you like looking at pretty things, this is the blog for you.
5. Bookish Merchandise: Craft'ed Van bookmarks. These are the cutest bookmarks ever! They have ones based on book characters, food, places, and more! I just had to have the sailor scouts set.