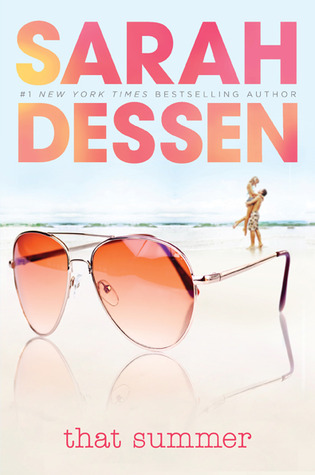 Title – Author: That Summer – Sarah Dessen
Publisher: Speak
Release Date: June 2012 (first published January 1, 1996)
Series/Standalone: Standalone
Format – Source: Paperback – Publisher
The more things change…

As far as Haven is concerned, there's just too much going on.

Everything is changing, and she's not sure where she fits in.

Then her sister's old boyfriend shows up, sparking memories of the summer when they were all happy and everything was perfect…

But along the way, Haven realizes that sometimes change is a good thing. (via Goodreads)

In many ways, this was a strange reading experience for me. That Summer is the only Sarah Dessen book I'd never read before (GASP), besides her most recent release, so in some ways I was nervous to start it. What if I didn't like it as much? It's been a while since I last read a Sarah Dessen book for the first time, but I needn't have worried. It kind of felt like coming home.
I started my journey as a Dessen fan with a bit of a rough start: Dreamland. This is one of her heavier books, and at the time, I think I personally was too young for it. I couldn't connect with it. But then I moved on to This Lullaby and The Truth About Forever and the rest is history. Sarah is now one of the few authors where I don't even have to glance at the description; I know I'm going to buy the latest book.
So picking up That Summer was a bit like starting over, with the one where it all began. Everything felt so familiar, and I mean that in the best possible way. Sarah captures perfectly the uncertainty of being a teenager with her first heroine, Haven. I immediately saw so much of myself in her as she clings to happy summer memories, holding them close to heart and wishing she could go back. But she doesn't have all the details, and she has to come to the realization that she can't go back…and maybe she doesn't want to.
That Summer isn't a romantic story; at the heart, it's about family and moving on and learning how to accept the change that inevitably happens in life. Haven's family is complicated and navigating all her changing relationships is difficult for Haven. Her struggles just made her feel more real to me. Like with all of Sarah's characters, Haven feels like someone I would've known growing up.

That Summer reminded me of all the things I love about Sarah Dessen's books: a flawed and relatable heroine, complex and emotional relationships, and the quiet familiarity of a summer that leaves you ready for whatever comes next.