Can you believe this is my first time rereading the Throne of Glass series? When Bloomsbury decided to do an official reread in anticipation of Queen of Shadows, I knew it was finally time.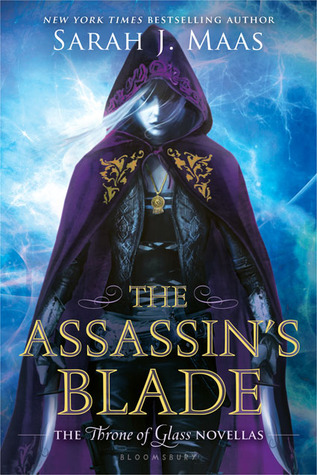 Favorite Novella
The Assassin and the Desert. I think Celaena learns a lot in this story and it's also packed with action and surprises.
Favorite Quote
She tensed, already taking in every detail she could.
But she squared her shoulders. Straightened her spine.
"My name is Celaena Sardothien," she whispered, "and I will not be afraid."
Favorite Character
The Mute Master. I know, this is an unusual choice. But I love how different he is from Arobynn. He shows Celaena that there's another way to their way of life, that it doesn't have to be all pain and suffering. That you can work hard and earn honor, that you can be an assassin without losing your humanity.
Favorite Scene
When Celaena finds out what happened to Sam, because it's such a heartbreaking scene.
Why I Love This Book In One Sentence
The Assassin's Blade is the first time I felt that novellas were 100% necessary to the story; you need this look into Celaena's past to understand the choices she makes in the future.